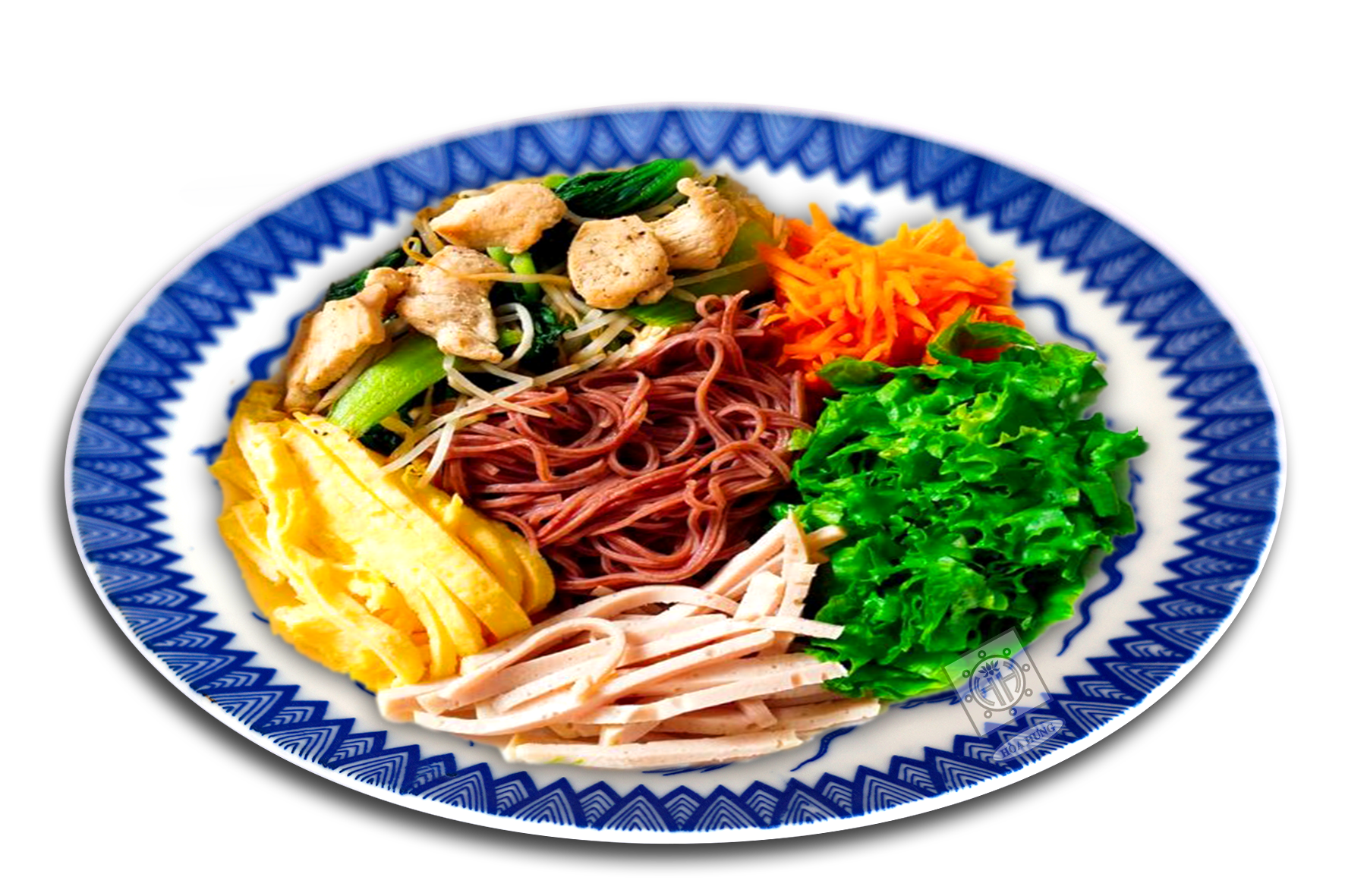 Ingredients: for 2 people to eat

- 200g Hoa Hung brown rice noodle soup
- 2 Chicken eggs
- 200g chicken
- 100g silk rolls
- 1 carrot
- 100g bok choy (choose small cabbage)
- 50g price
- Purple onion, minced garlic
- 50g of lettuce
- Soy sauce, sugar, salt, seasoning seeds, cooking oil.

Perform:

1. Preliminary processing of raw materials:

- The chicken is washed, sliced ​​to taste. Salt, sugar, seasoning.

- Bok choy split into leaves

- Shredded carrots.

2. Implementation:

- Stir the bok choy over hot water and drain.

- Catch a hot pan for cooking oil, garlic and shallots in the fry. Then add the chicken. Then add the bok choy and bean sprouts to fry. Seasoning to taste.

- Catch boiling water, add some spices, boil carrots, cut fibers.

- Chicken eggs beaten, seasoned, fried thin. Then cut into small strands.

- Cut silk rolls.

- Lettuce chopped.

3. Processing of noodles:

Hoa Hung brown rice noodles: Put the rice noodles in a pot of boiling water and cook for 1-2 minutes. Picked out. Rinse through cold water. Drain and mix well with a little oil.

4. Finished products:

- Put noodles in the middle of the plate. Stir fried chicken with vegetables, carrots, fried eggs, silk rolls, lettuce around. Mix well before eating.

- Serve with soy sauce, chili. Can sprinkle a little sesame or peanuts.