"When I was a child, I saw my mother in misery, constantly picking up the flour all day, so my hand always smells sour. So I told my mother that in the future, I will not work as a powder worker any more. But now I really love it, sticking to this flour profession like a career and will do as long as my health allows… ". The story of Ms. Dam Thi Van - Director of Hoa Hung Production and Trading Co., Ltd. has shown many ups and downs and changes of this flour making profession in Sa Dec.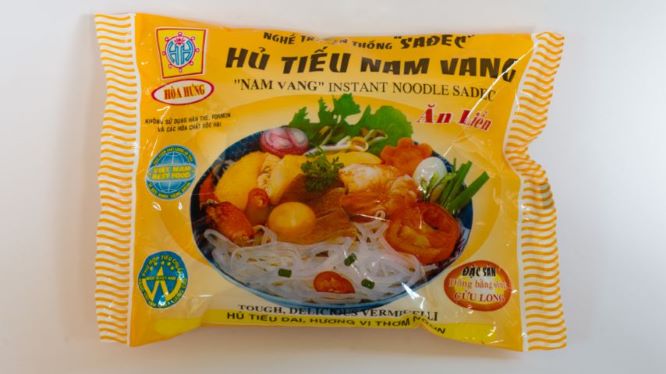 No one knows exactly when the flour village was born, just know that since ancient times, with abundant rice materials available, while farming leisure, the Sa Dec peasants created a way to make flour. , from which to make cakes, fibers for rich meals. The first flour hamlet was born in Sa Dec, located in Tan Phu Dong commune, later spread to the communes of Tan Quy Dong, Tan Khanh Dong, Tan Quy Tay, ward 2, ... There are families who have spent 3-4 generations working. flour profession.

According to Ms. Dam Thi Van, since her great-grandfather's time was associated with the flour profession, at first, making vermicelli, pho, and noodle in the household-style mainly made for food and then gradually became a traditional profession. However, making the dough at that time was very hard, "when I was a child I saw my mother suffer, I kept picking up the dough all day so my hands always smelled sour. So I told my mother that I would not work as a powder worker in the future, how hard would I be in the future, "recalled Ms. Van.

Growing up in the period when the country was just liberated, Ms. Van and her husband started by making a sugar kiln, a relatively convenient establishment "made a business" and a "reputation" in Sa Dec at that time. . But the incident happened to the family when the factory fire happened, the property was damaged quite a lot. She and her husband also try to maintain this profession, but by the early 90s, the situation of imported sugar is increasing, the price is unstable, the more you import, the more loss you make. Realizing that the sugar-kiln career could not be revived over time, in the situation of debt, the children were too small, and her husband and I pityingly returned to their family's traditional profession - making flour.

At the beginning, there were many difficulties, Ms. Van said: "At that time, I was so poor, I made use of flour while taking advantage of the residue to feed pigs, and my children were still young, so I had to make a bowl of rice to feed my children. At that time I sold dry powder to small businesses in Sa Dec. From a young age, our parents raised us until 1978 to produce flour for sale to the noodle oven, people criticized the dough not reached so it made the noodle soup not tough. I learned from those comments, recalled the way my mother and mother did in the past, compared with the way I am doing, slowly to have more standard experience ".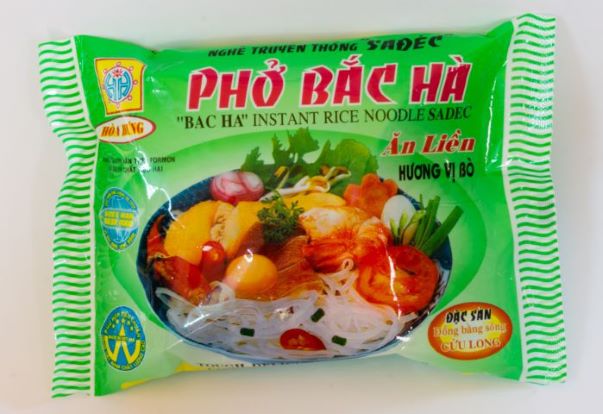 Taking advantage of the traditional profession of her grandparents over the past 100 years plus accumulated experience, from an initial household economic establishment that just left termites on the spot, in 1998, Ms. Dam Thi Van established her own business. Hoa Hung Department has changed from producing Co Van powder to making processed products from flour such as: Noodles, vegetarian, salty instant noodles, rice noodles, noodles, and steamed vermicelli for cooking, Ho Chi Minh City companies find to her facility to purchase increasing output. The system of production machines and equipment has also been improved and invested in new technology such as cake drying machine and seasoning machine put into operation to meet the needs of the expanding consumer market. . Thanks to that, all kinds of products of vermicelli, noodle soup, and dried noodles bearing local characteristics are widely presented to consumers.

Realizing that the market attaches more importance to quality, requiring the after-flour products to be both delicious and nutritious inside, if we still make the dough in the old way, it is no longer suitable. In the current competitive context, if the job cannot be improved, it is very easy to be eliminated. In order to meet the stringent requirements on quality and ensure the health of consumers, apart from experience, science must be incorporated into production. In 2003, Hoa Hung Enterprise established Hoa Hung Production and Trading Company Limited. The factory is installed with modern production line machines (plastic drying system) to ensure quality and output according to HACCP standards, ISO 9001: 2008. Through the conveyor system will avoid the exposure of the outside environment, limit the problem of microbiological contamination. "At first, customers also complained a lot about the quality of the products, and were also returned due to the insufficient microbiological and physical and chemical indexes. Under the contract of the export product index more stringent than Vietnam's criteria, I am determined to overcome this shortcoming, in recent years, the situation of return of goods no longer occurs. Currently, 100% of the company's product production process is using machinery, ensuring quality and meeting output for customers. In which, outsourcing for export accounts for 80%, the rest is in the domestic market "shared Ms. Van.

In addition, the company focuses on input materials by purchasing rice from factories meeting ISO and HACCP standards to ensure traceability and stable quality with reasonable prices, competitive in the market. . The products of Hoa Hung Company have advantages such as selected raw materials, pure natural delicious taste; Non-sour noodles, pho, bun dai; Ensuring food hygiene and safety; Do not use aerosols, formones and harmful chemicals. A variety of vermicelli, pho, and noodle with different sizes and weights are consumed throughout the Mekong Delta, remote, and city areas. Ho Chi Minh City, competitive enough in the domestic and international market. On the other hand, understanding that sustainable production must go hand in hand with environmental protection, Hoa Hung Production and Trading Co., Ltd. focuses on building microbiological ponds, biological ponds for treatment, ensuring waste water meets column standards. A strictly according to regulations, ensuring the safety of surrounding environment. Recently, Hoa Hung Production and Trading Co., Ltd. was honored to be awarded the National Quality Award 2018 by the Prime Minister.

Sticking with the profession of Pho, Bun, and noodle for 25 years, Ms. Van shared that in order to be successful, it is necessary to have 5 factors: rice, skill, recipe, equipment, team. working well without 1 of these 5 factors is difficult to succeed. "This job is related to the health of many people, so I have to be mindful, if because of the price, the quality decreases, it will not be sustainable. Business must have a mind, everything is in harmony to flourish and develop. I work not only for my family but also for the employee. How to try to ensure a stable business, so that 250 employees in Hoa Hung have jobs, "Ms. Dam Thi Van said.
In addition to the salary of 5 million VND / month, the company annually spends an amount of support for families with difficult circumstances, the employees' children are well-educated and have children to go to school. from kindergarten to university (amount from 600,000 - 3,500,000 VND / person). It is known that the company currently has more than half of the employees with more than 15 years of experience working here. In addition, the company pays attention to social work in the locality and outside the province such as donating to build bridges and roads of over 100 million / year, buying health insurance for the poor 200 million - 250 million / year, Tet gifts for the poor. through the Fatherland Front of Sa Dec city….

During the development process, Ms. Dam Thi Van is still worried about how to make this flour profession develop stably, because it is necessary for experienced and dedicated people to do it. "In the past time, the company mainly works in outsourcing for big companies. I did not expand because in terms of manpower and material, the company still limited many things, being old and my health did not allow it. No matter how hard we work, and how we develop in the post-development period, we must wait for the next generation to continue this work. Immediately try to improve packaging, promote Hoa Hung brand to consumers. Whatever you do, you must first ensure the jobs for employees ".

The experiences of this 64-year-old woman partly show that the flour making profession in Sa Dec has contributed to the prestige and reputation, contributed to the prosperity of the homeland, and at the same time enhanced the life of the country. many families and the success of many generations. Despite going through many ups and downs, over the past century, people here, with their enthusiasm and strength, have created rice flour products with their own values, which are hard to match, contributing to To preserve and promote one of the most famous traditional craft villages in the region./.