PROUD TO BE A SAFE TRADITIONAL VILLA PRODUCT
Dried product with features of easy storage, convenience, easy to quickly process dishes, enriching for family meals. With delicious chewy pho that is typical of Sa Dec, it is combined with vegetables, fruits, mushrooms, meat or seafood. With a variety of processing methods from dry dishes, water dishes, stir-fried dishes, fried dishes, hot pot dishes, ... will bring an unforgettable taste in each dish. Especially salty vegetarian can be used. The product uses completely natural ingredients, does not use preservatives and harmful chemicals. Certified as a quality product safe for public health. Enjoy delicious delicious dishes with Hoa Hung.
COOKING INSTRUCTIONS:
Put noodles in boiling water and cook for 6-7 minutes. Take out. Rinse with cold water. Strain well and add a little oil before preparing your dish.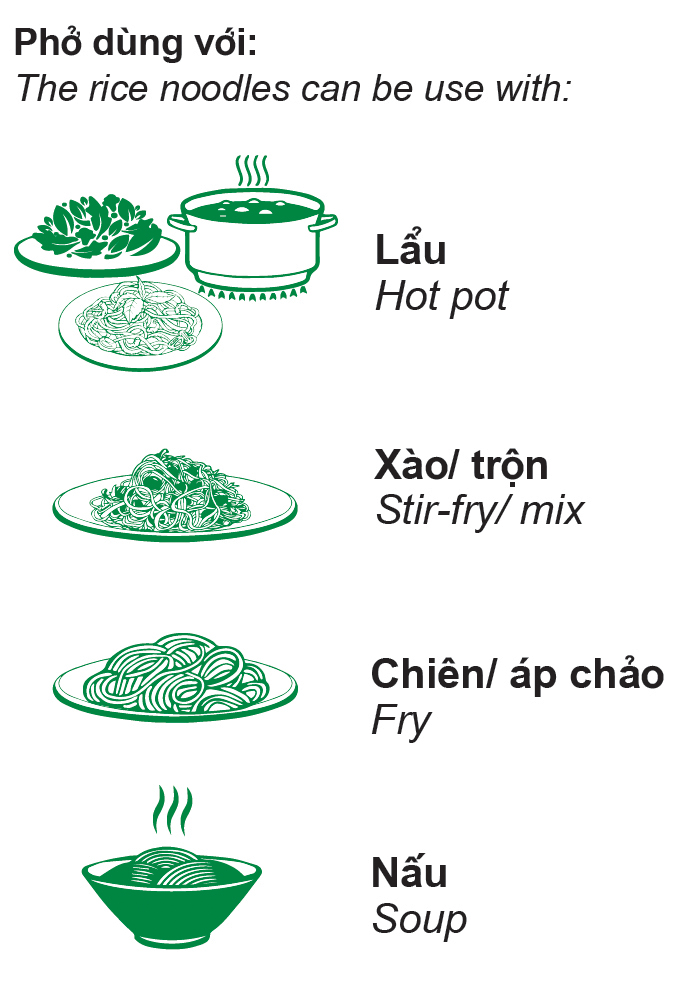 INGREDIENTS:
Rice, tapioca starch, water, salt.
NUTRITION FACTS:
Serving size one package 100g:
- Energy value: 340Kcal
- Fat (Lipid): 0.0gr
- Protein (Protein): 5gr
- Carbohydrate: 80gr
STORAGE:
Store in clean and cool place. Keep away from direct sunlight.
HOW TO PACKING:
Net weight: 8kg (40 packs x 200g)