The products of Hoa Hung Company, when reaching the consumers' hands, satisfy the food hygiene and safety standards of Vietnam and International. The product ensures food hygiene and safety, has natural delicious taste, chewy, not sour, packed with packaging, nice design, pure materials, does not use borax, formol and other harmful chemicals. other. Prestige and quality are the top motto of the Company. That is not beyond the purpose of protecting public health, meeting domestic demand and proceeding to export.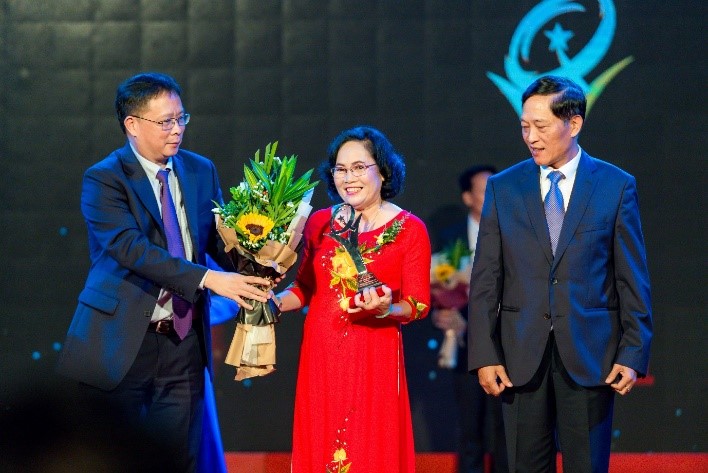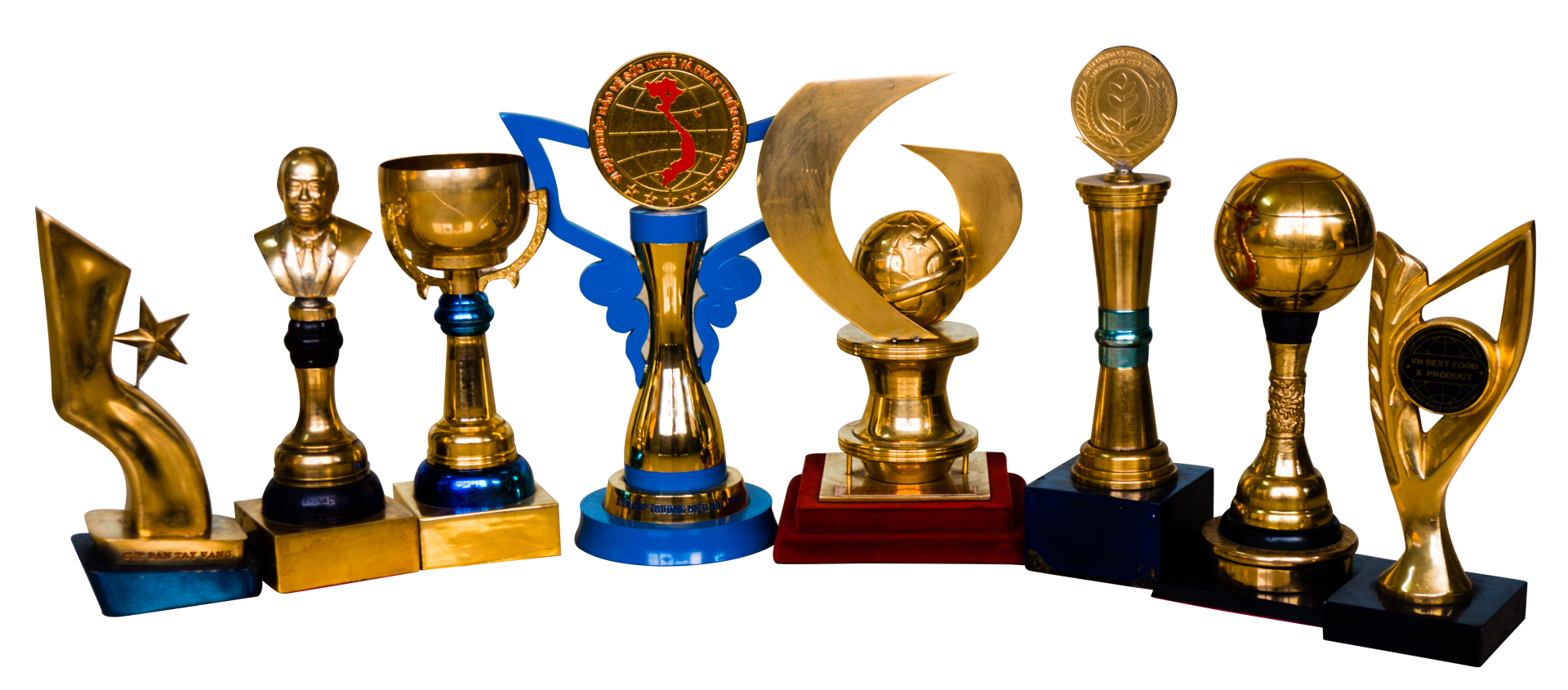 Marking Hoa Hung's ceaseless efforts in providing top quality products to domestic and foreign consumers, during the past 20 years of development, Hoa Hung was honored to receive the reputation only on the Quality Management System of the International Standardization Organization such as ISO 9001: 2018; and HACCP or a series of consumer awards such as:
"Golden Bridge Award" high quality in accordance with 2005 standards
"Super Cup" famous brand for the cause of health protection and community development in 2006
"Vietnam Brand Golden Cup" 2005
"Safe Brand for Public Health Gold Cup" 2006
"High Quality Vietnamese Goods in accordance with Standards" year 2006 (Nam Vang)
Gold Medal of "Quality Products Safe for Public Health" 2006 (Noodles / SD filtered rice noodles, Instant Shafts, Bac Ha instant noodles, Mixed Instant Noodles)
Gold Medal "High Quality Product" (SD Rice Vermicelli)

National Quality Gold Award 2018.

Certification of OCOP products according to Decision No. 490 / QD-TTG of the Prime Minister.
---
MERIT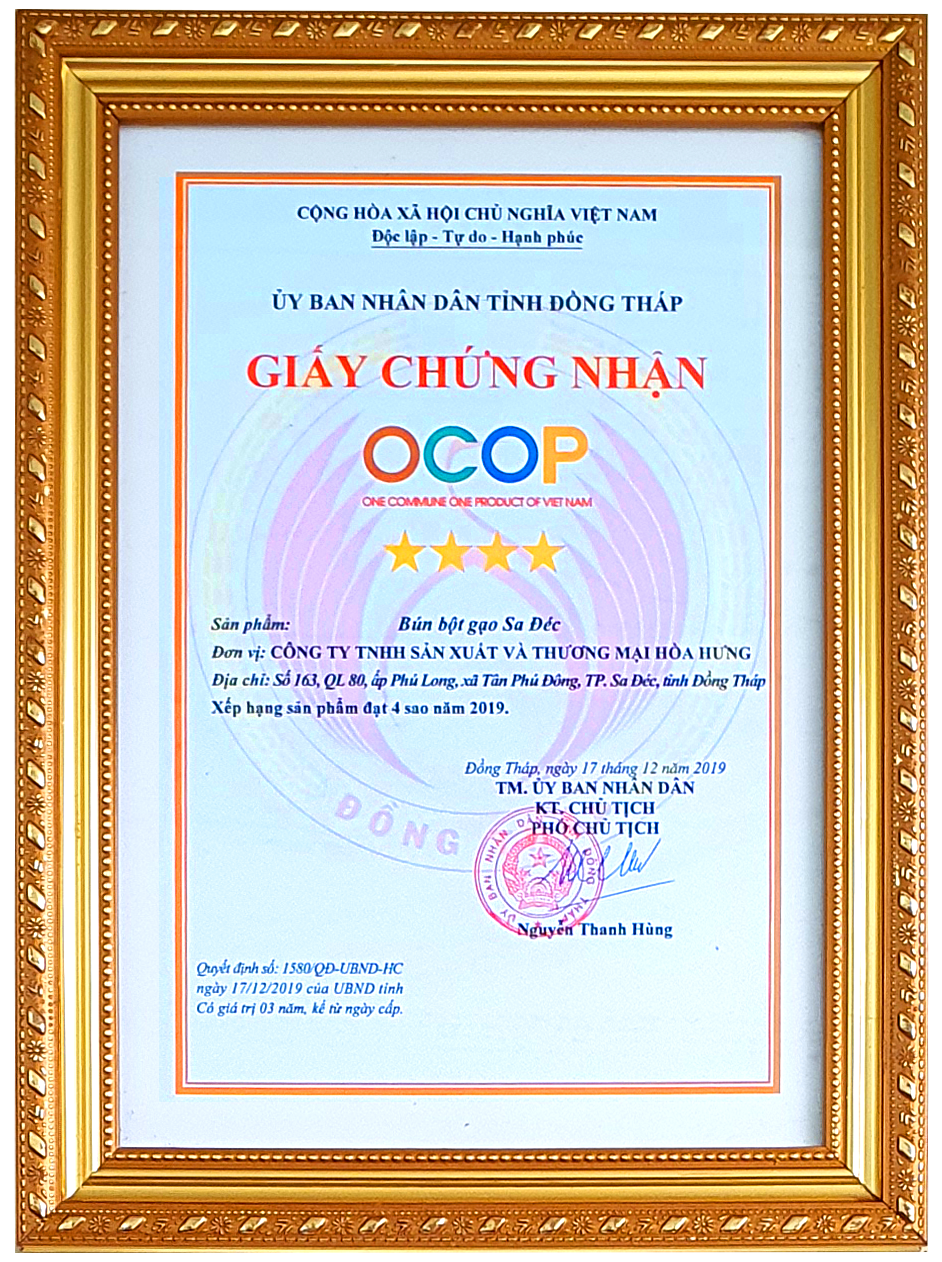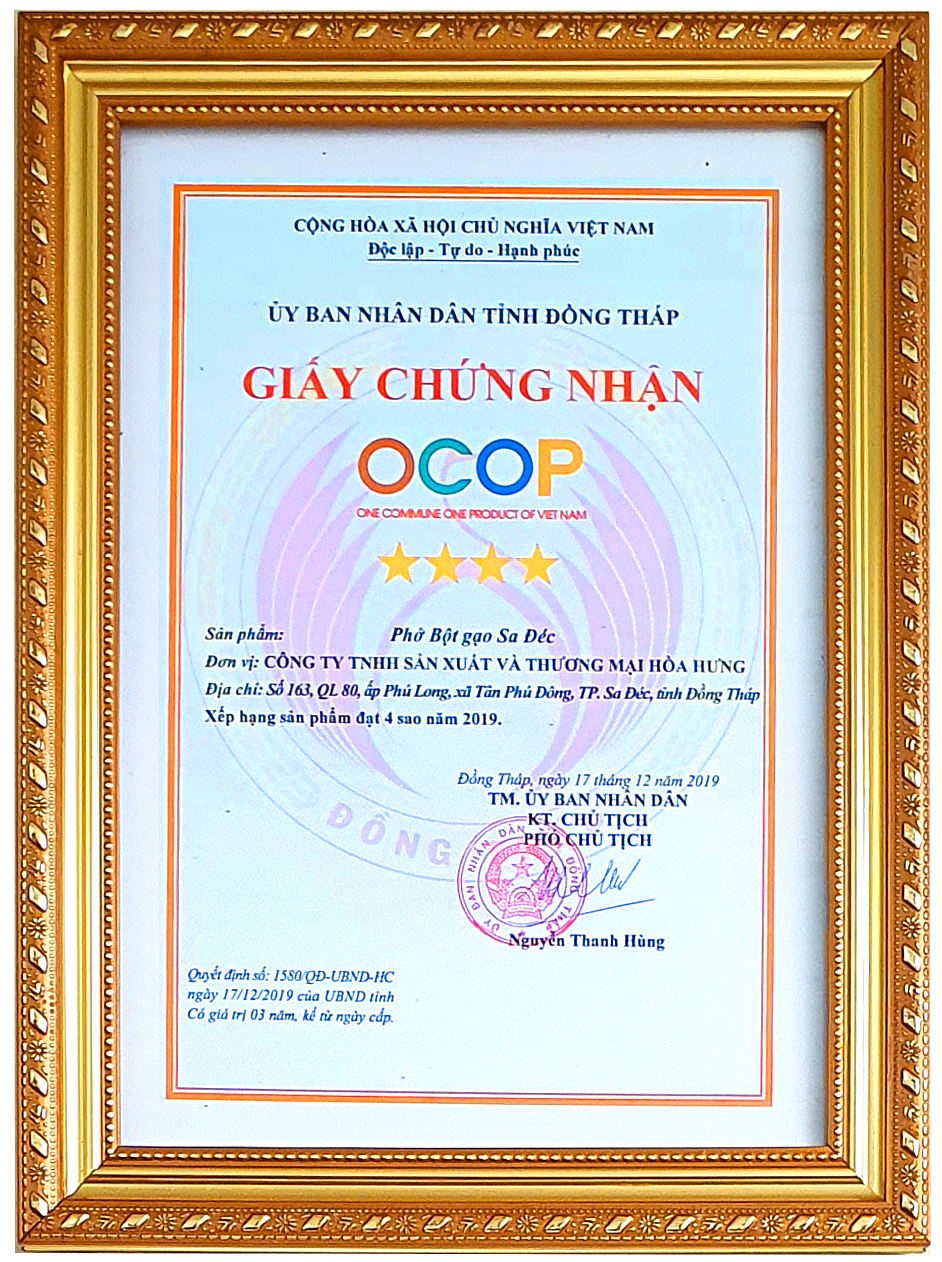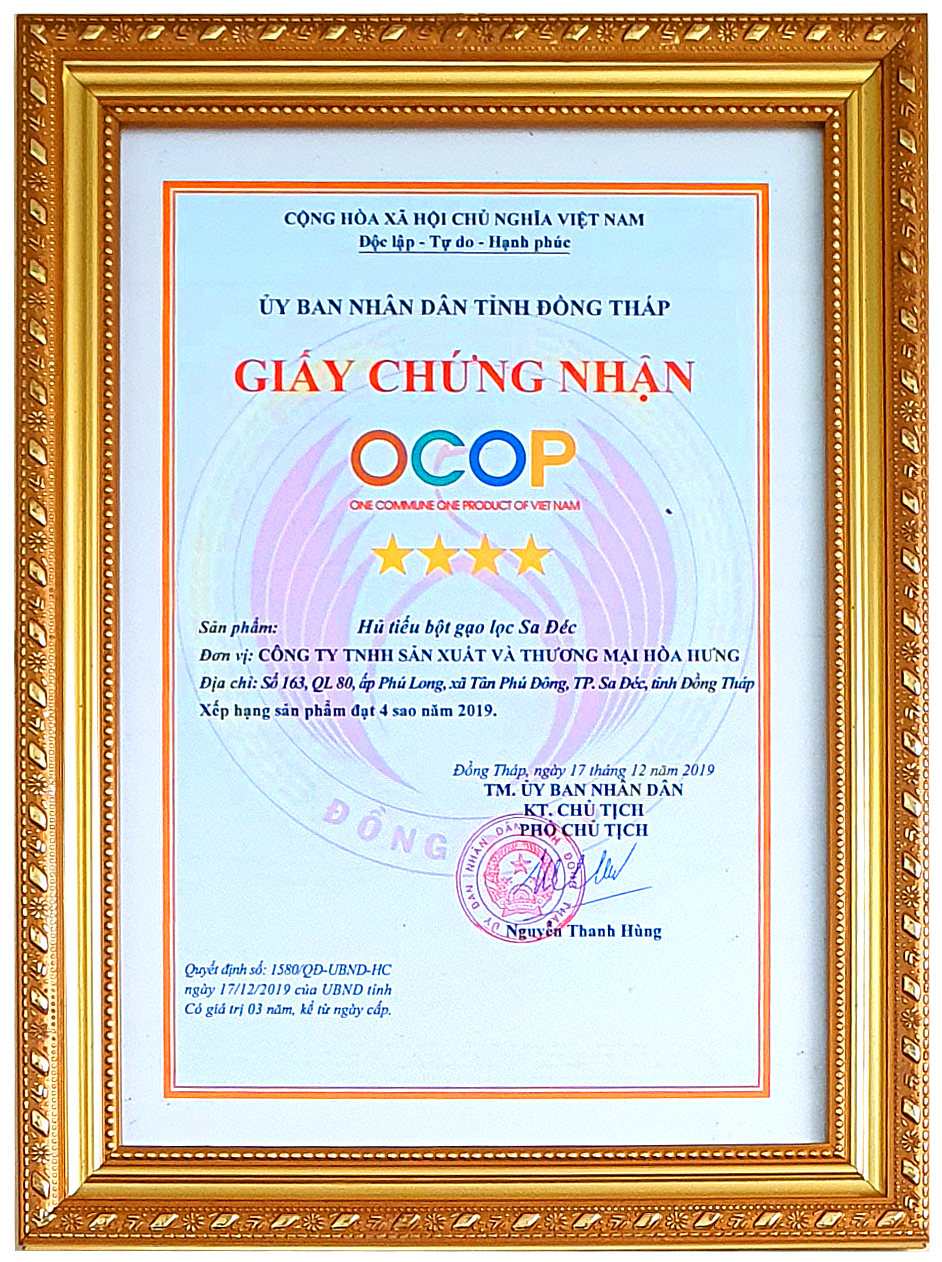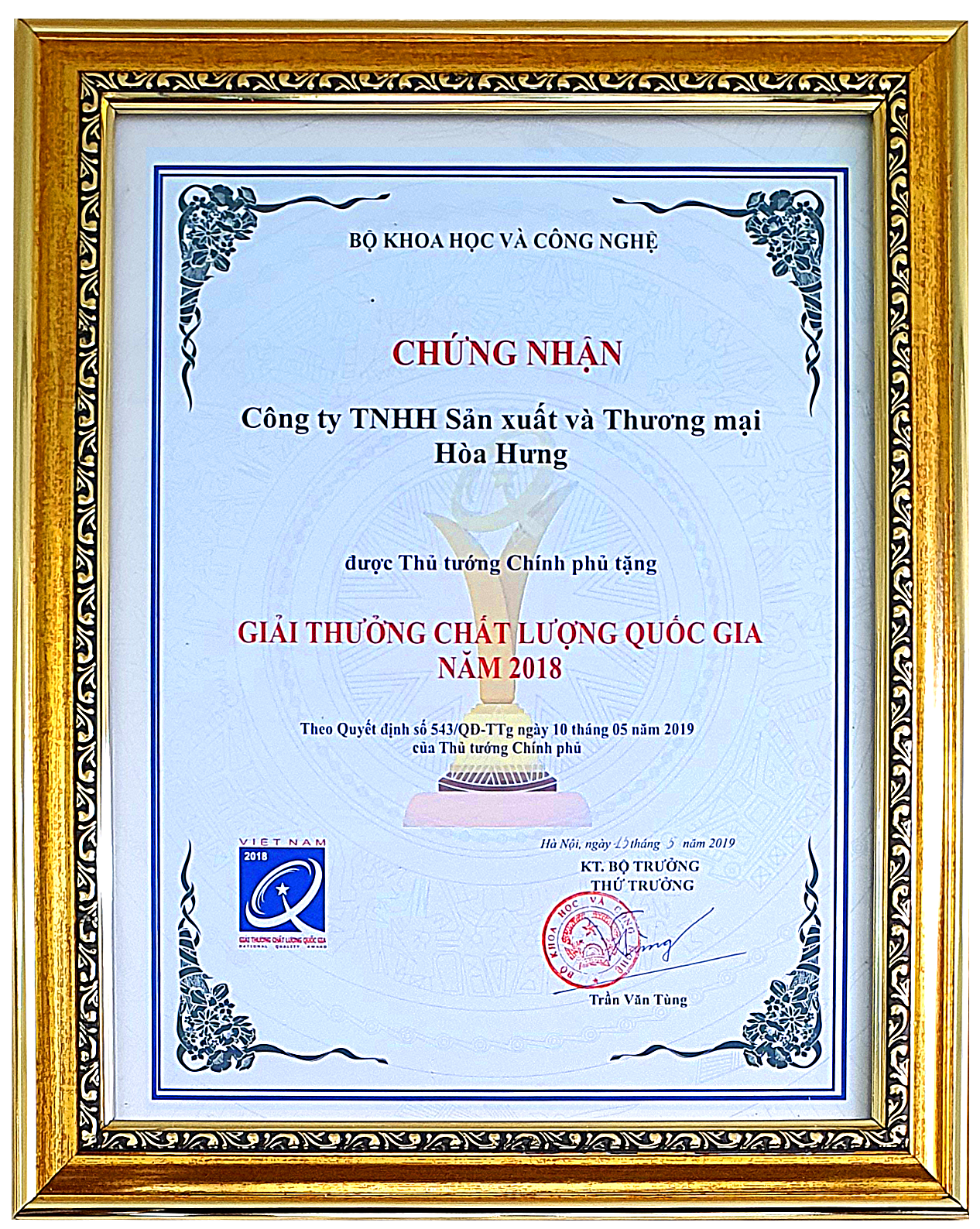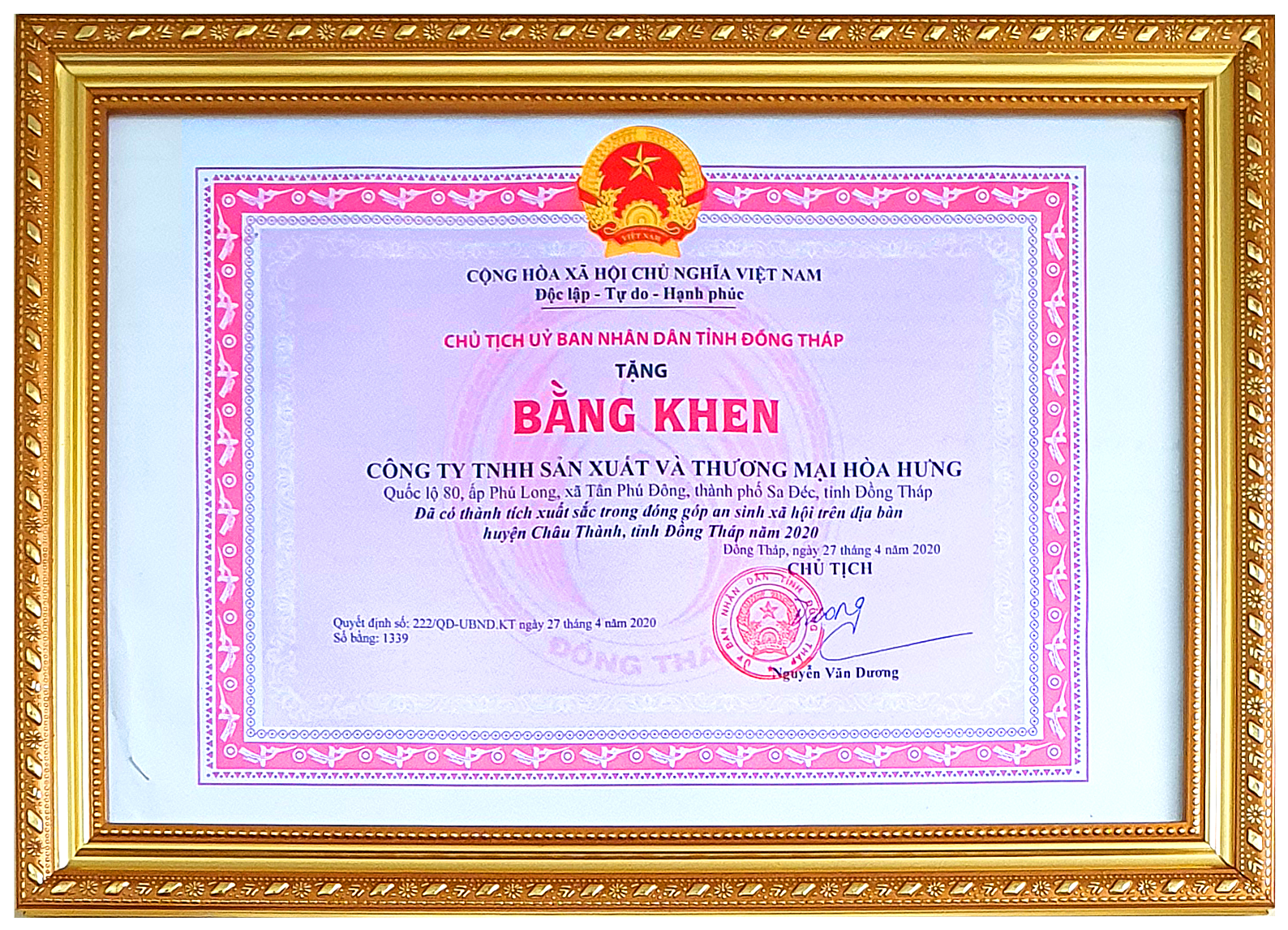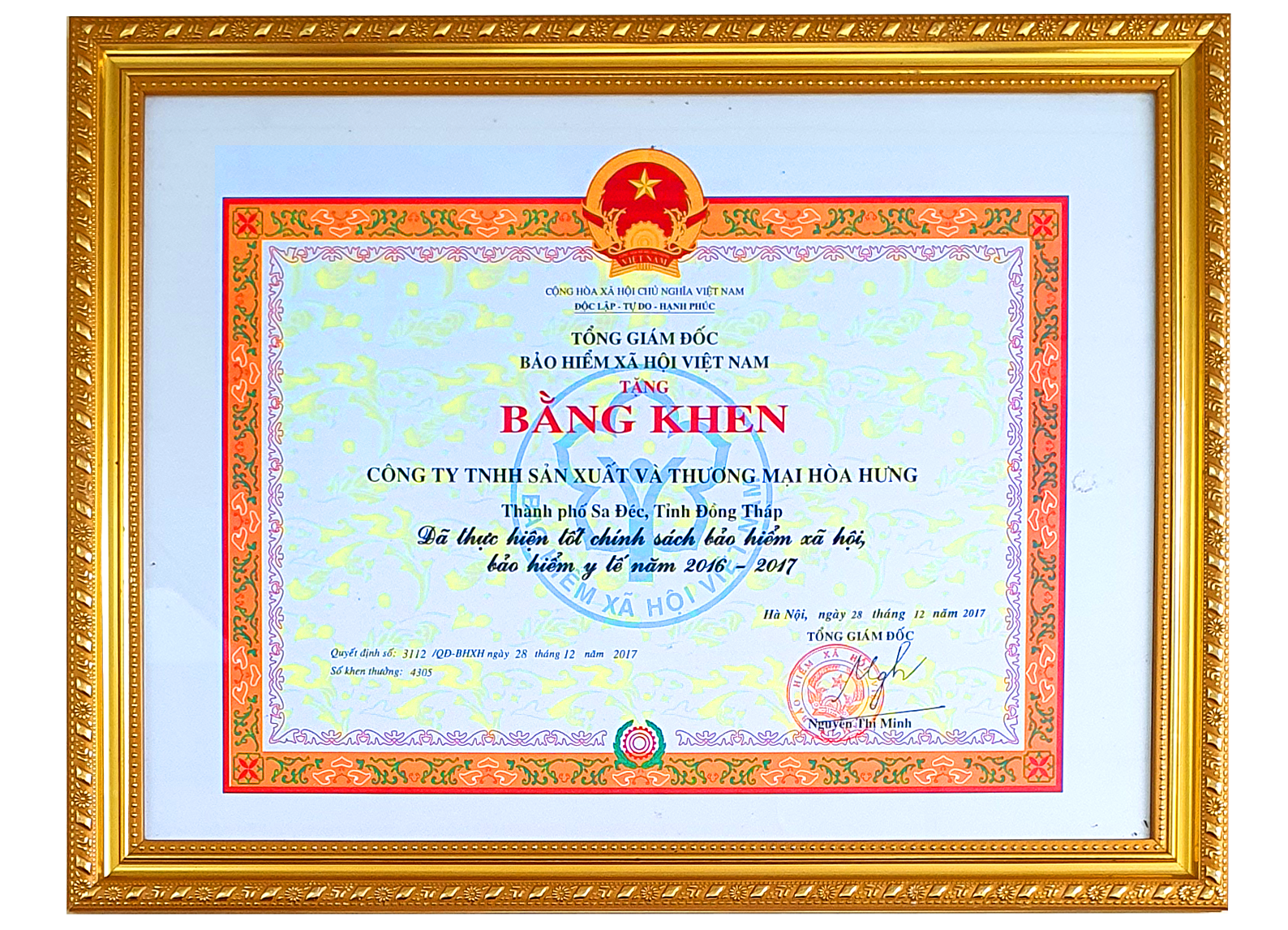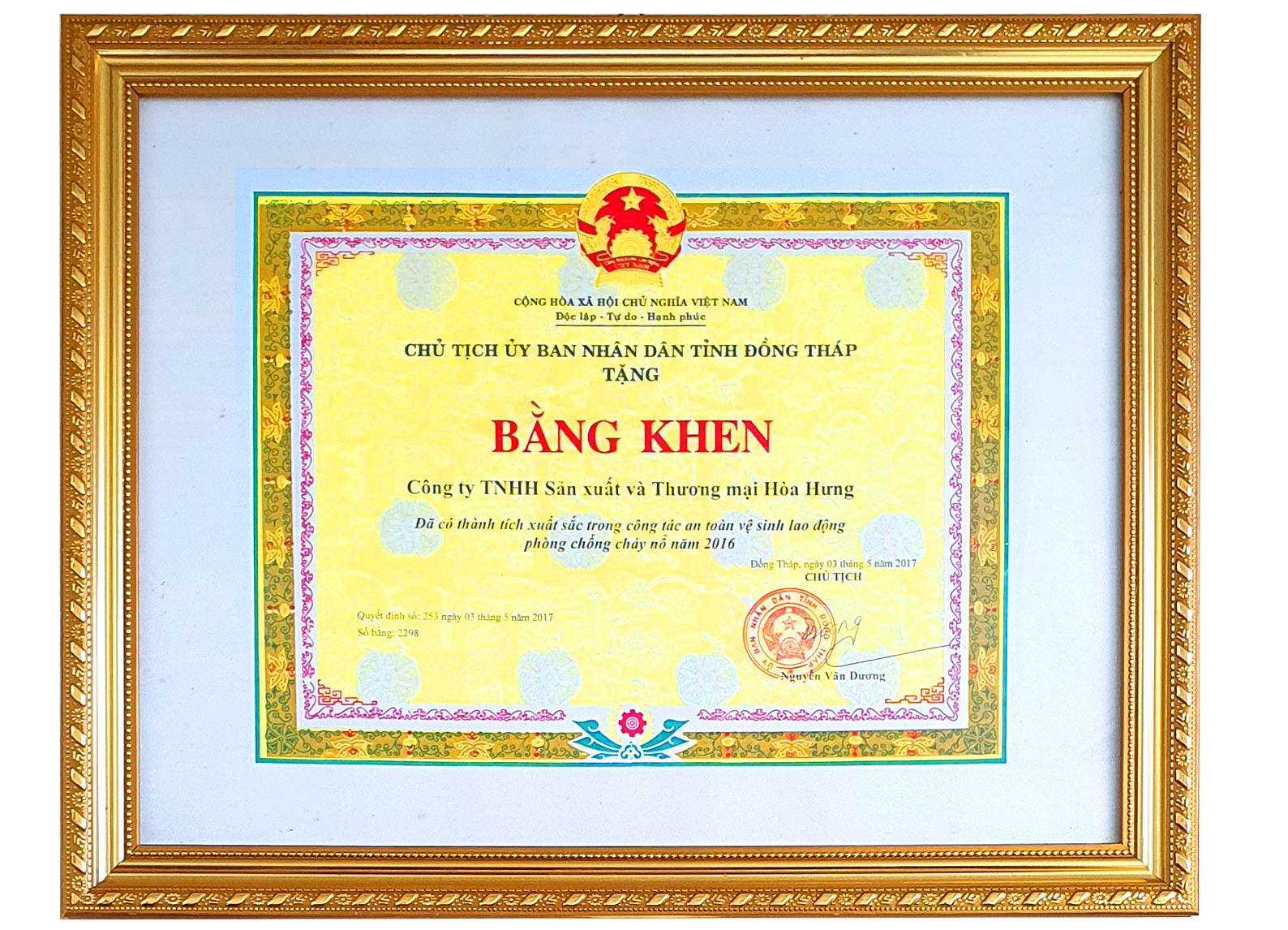 ---
MEDAL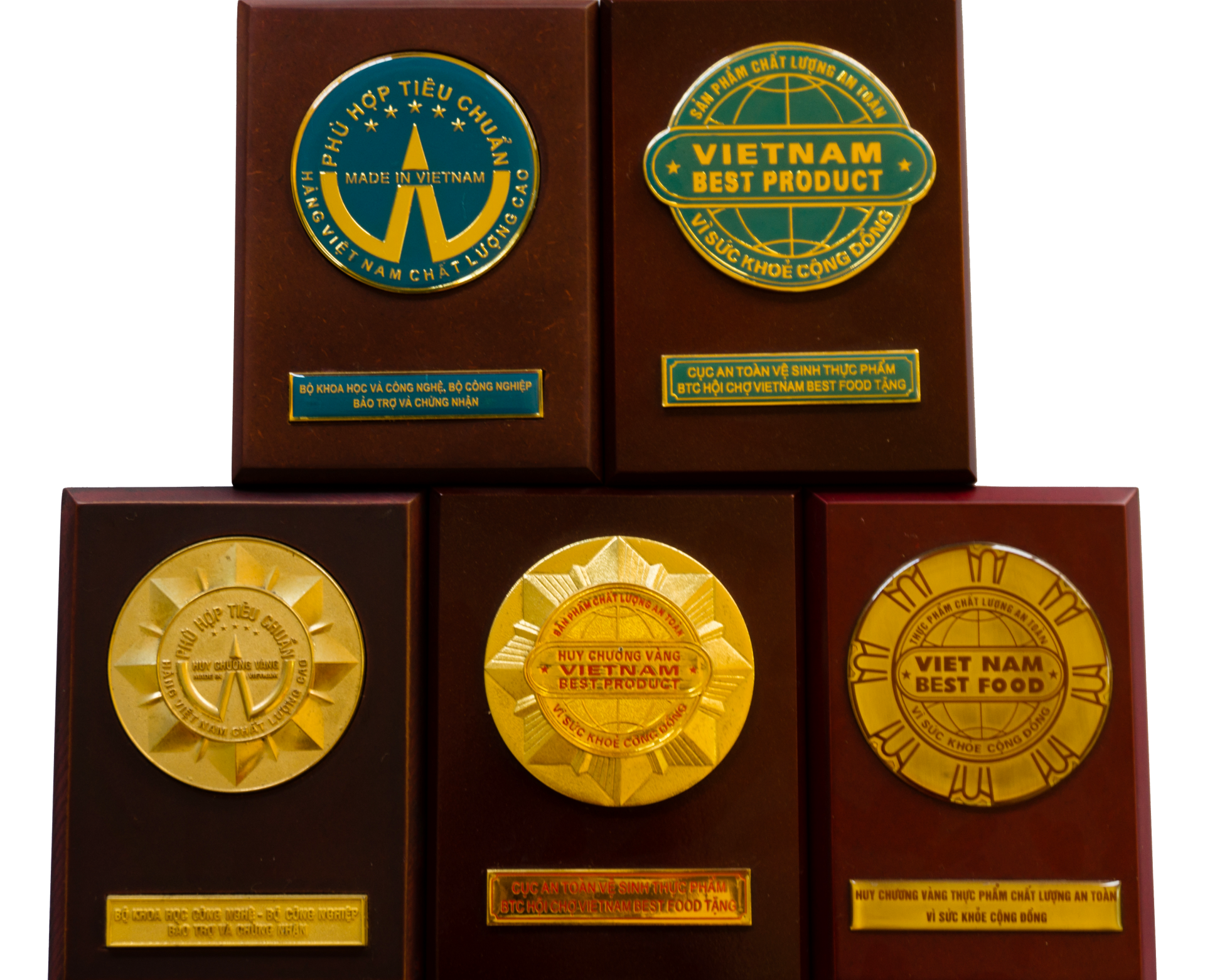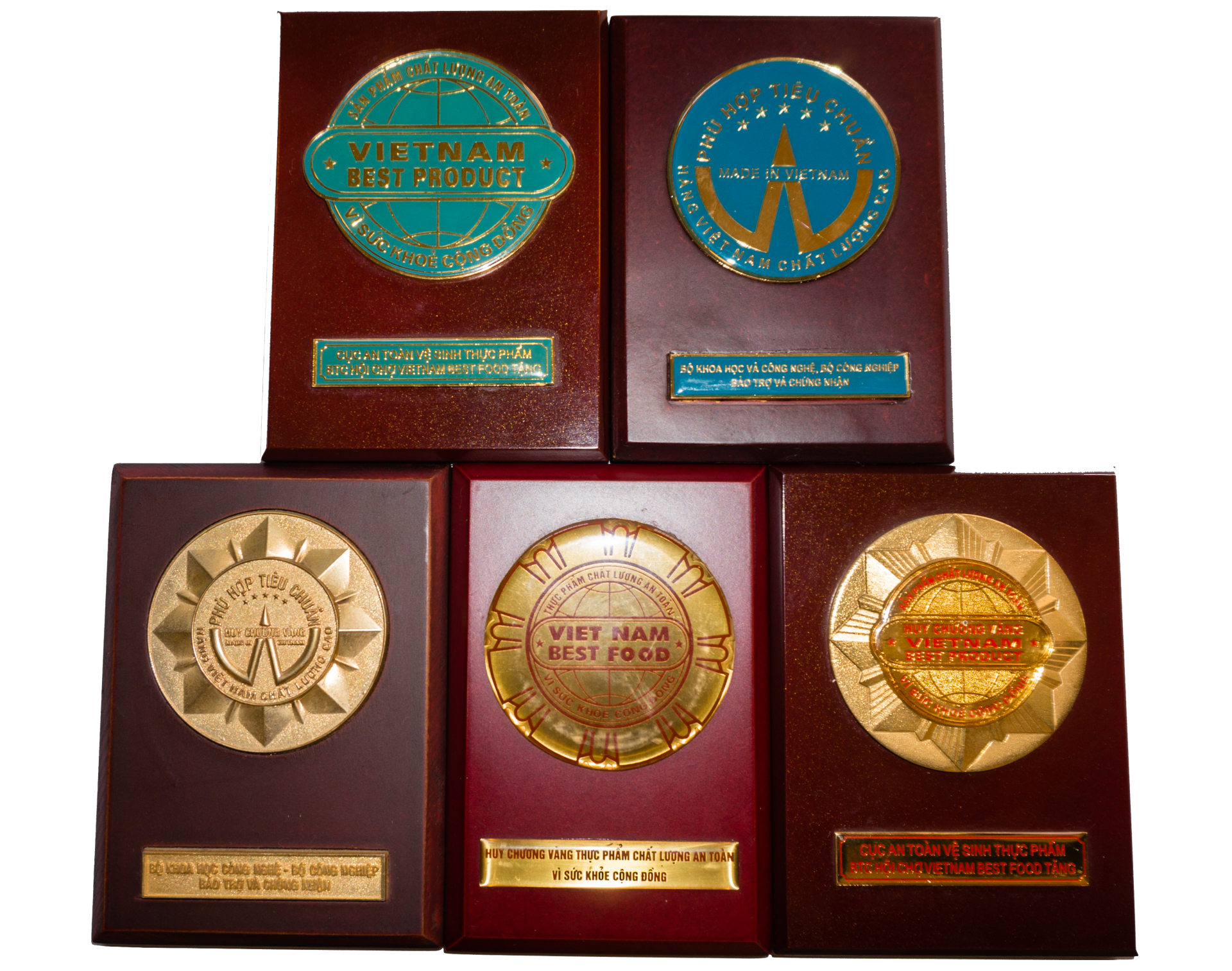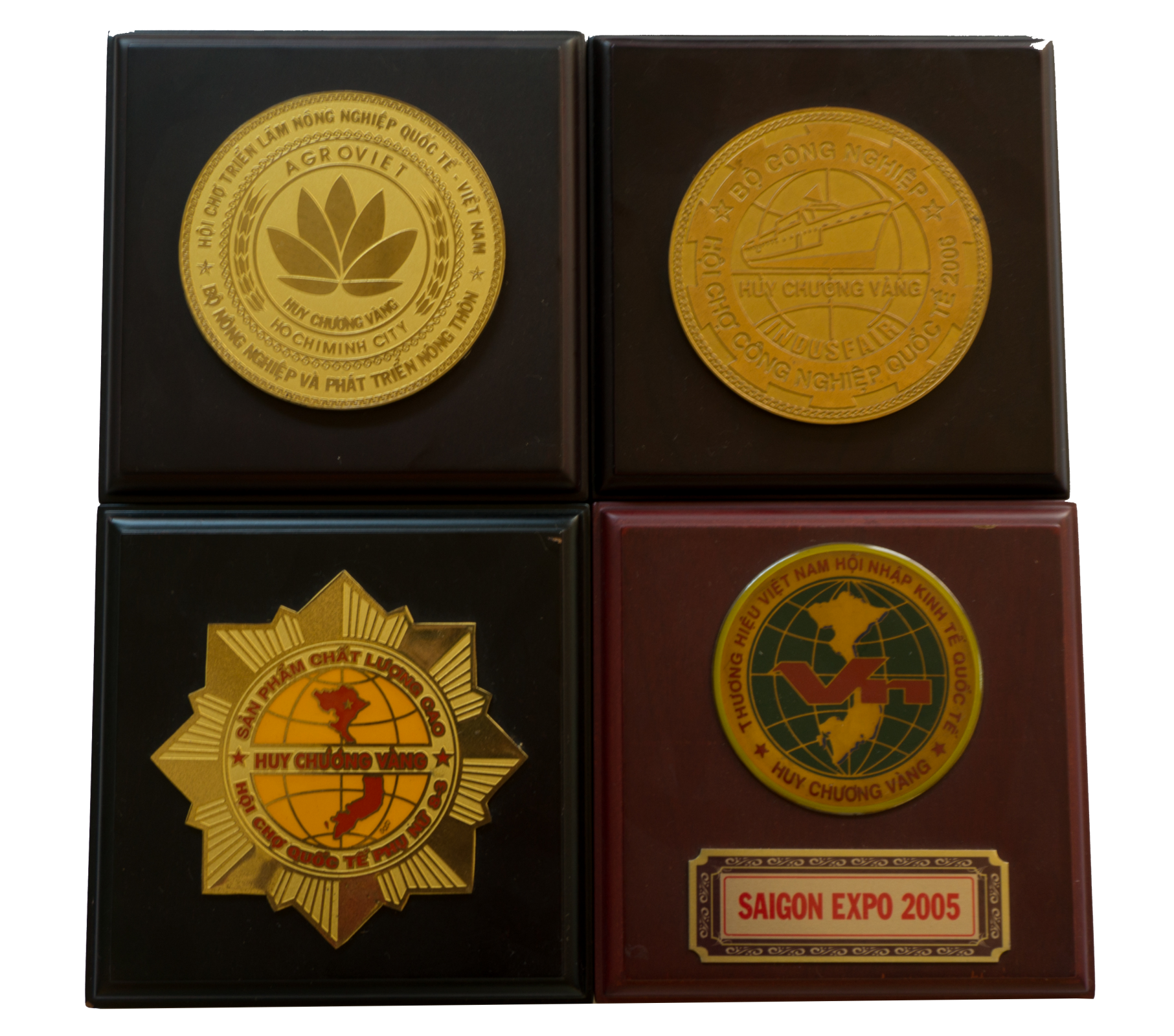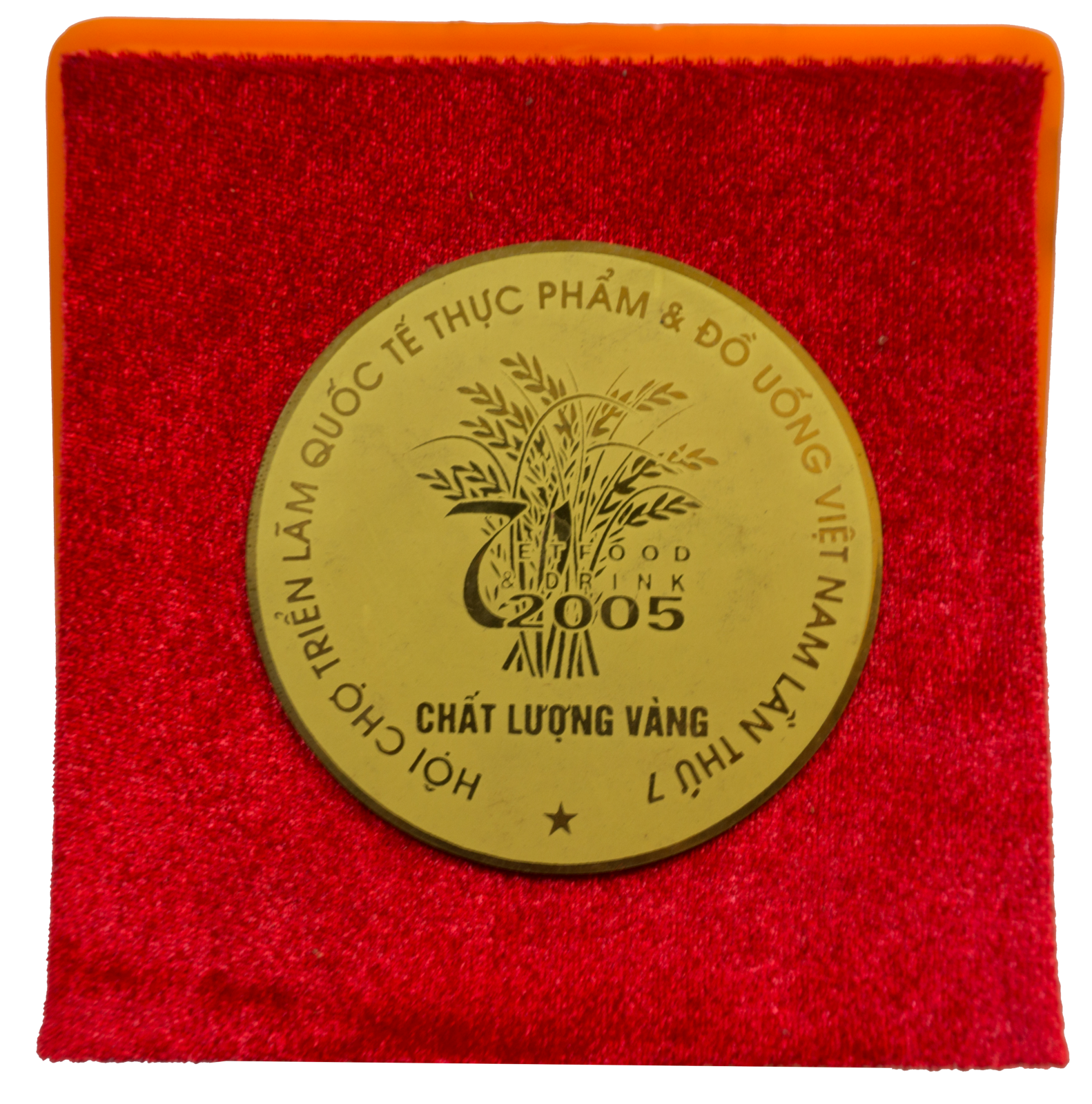 ---
TROPHY